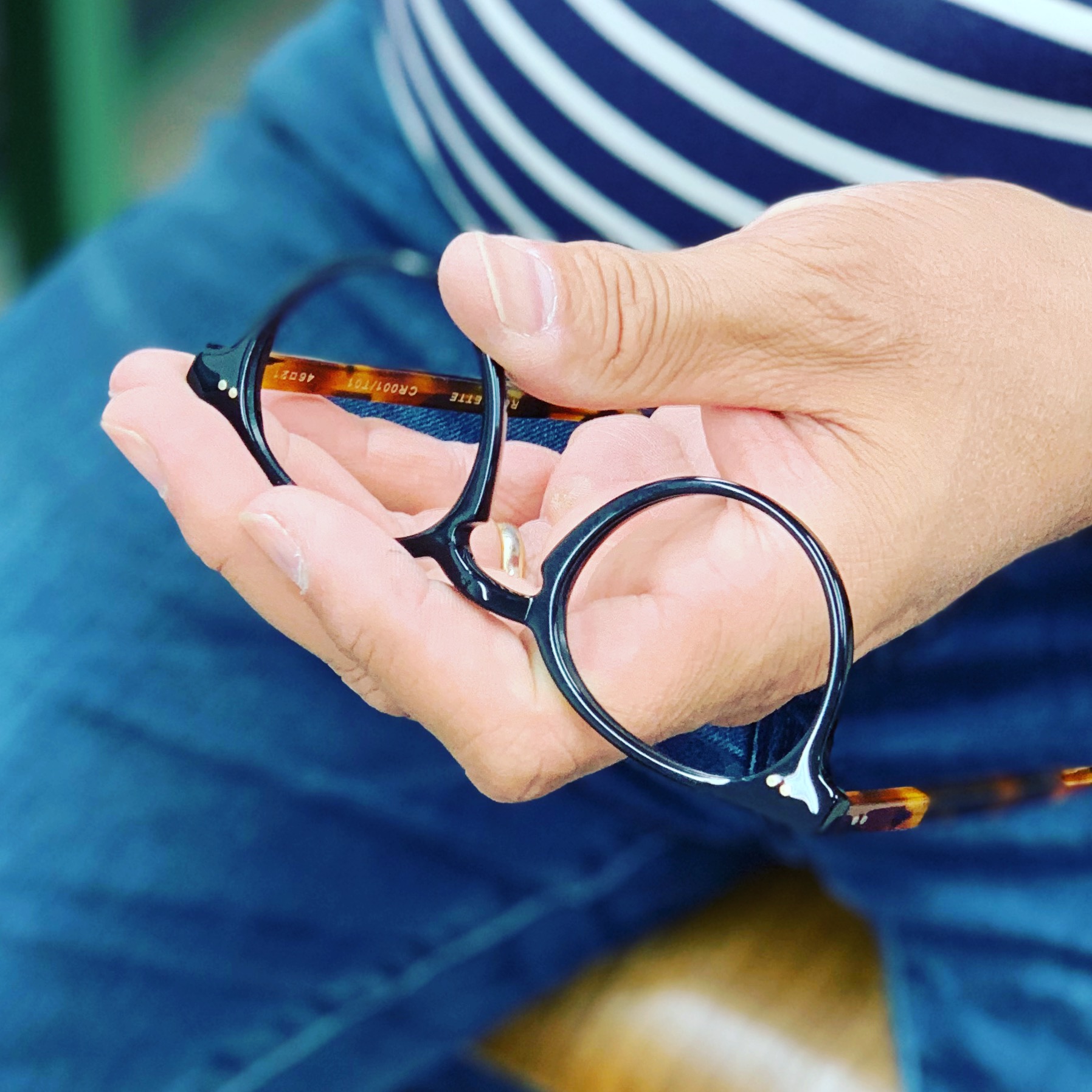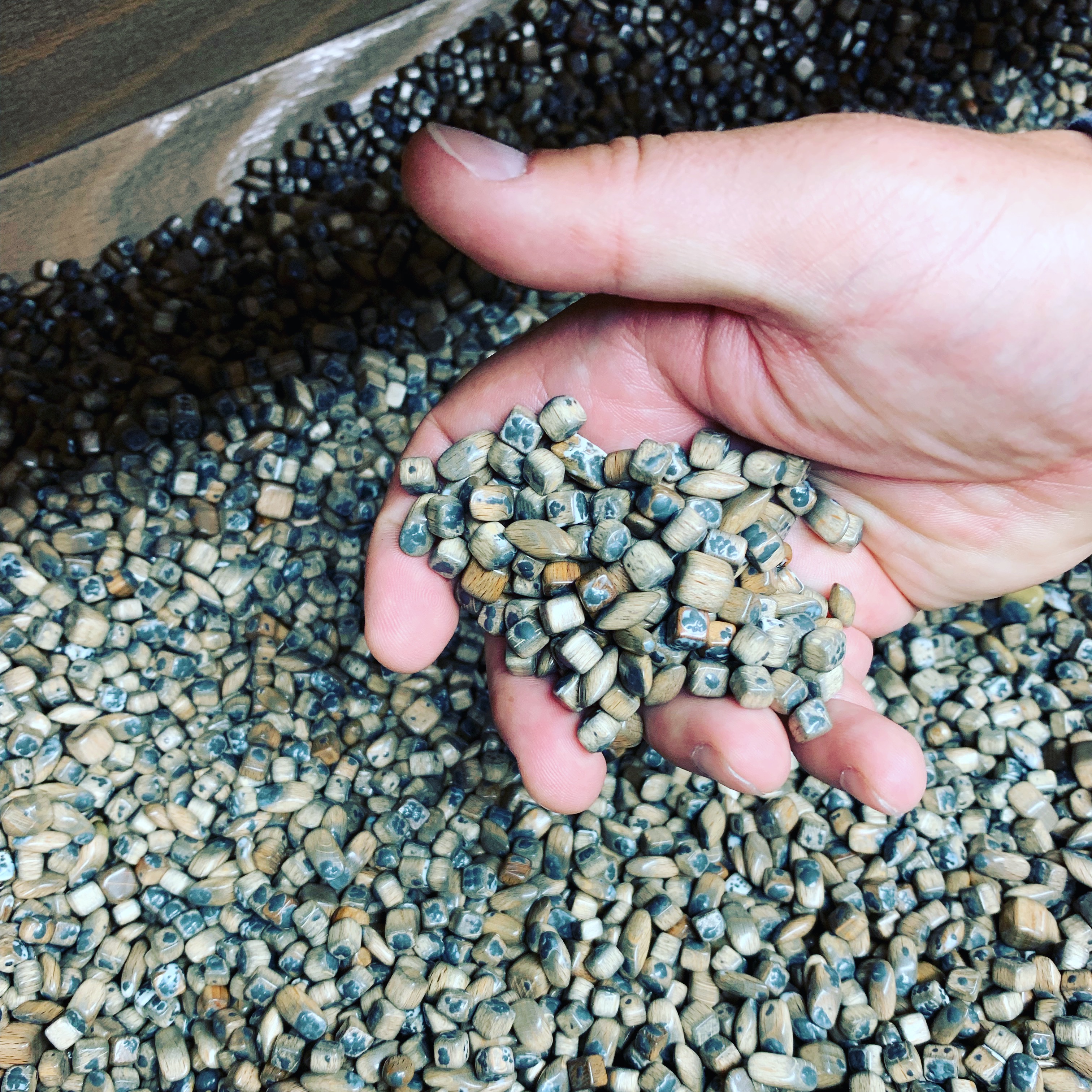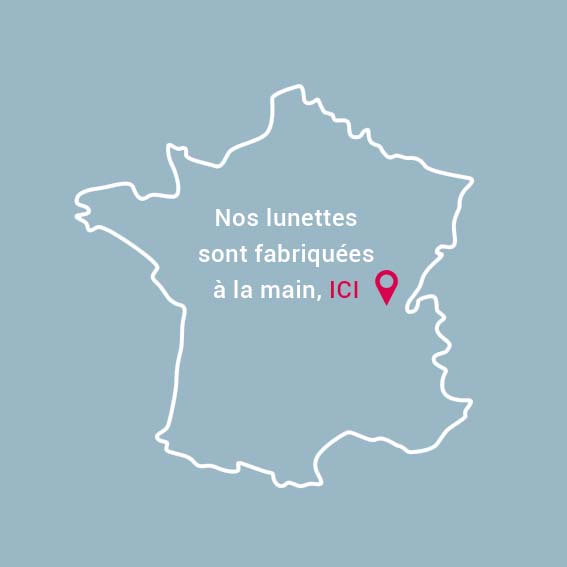 Designed in Paris, our glasses are handmade in the Jura, the historical birthplace of eyewear. They benefit from the know-how of our craftsmen who master the art of handcrafting. We are proud to contribute to the employment of 13 employees, including 4 young people under 30, who are ready to keep the French craft industry alive for some time to come!
The main stages of production
1
Cutting
and machining
---
The acetate plates are cut and machined to the dimensions of the faces and arms to obtain the desired shape.
2
Polishing
---
Sides and branches are then placed in barrels containing wood chips. A sanding stage that lasts an average of 96 hours.
3
Galbage
---
The faces are curved to give them a curved shape to fit the lenses.
4
Assembly
and finishes
---
The temples, which have been laser engraved, are assembled on the faces by means of hinges and various. Last step, the glasses are added before a polishing stroke.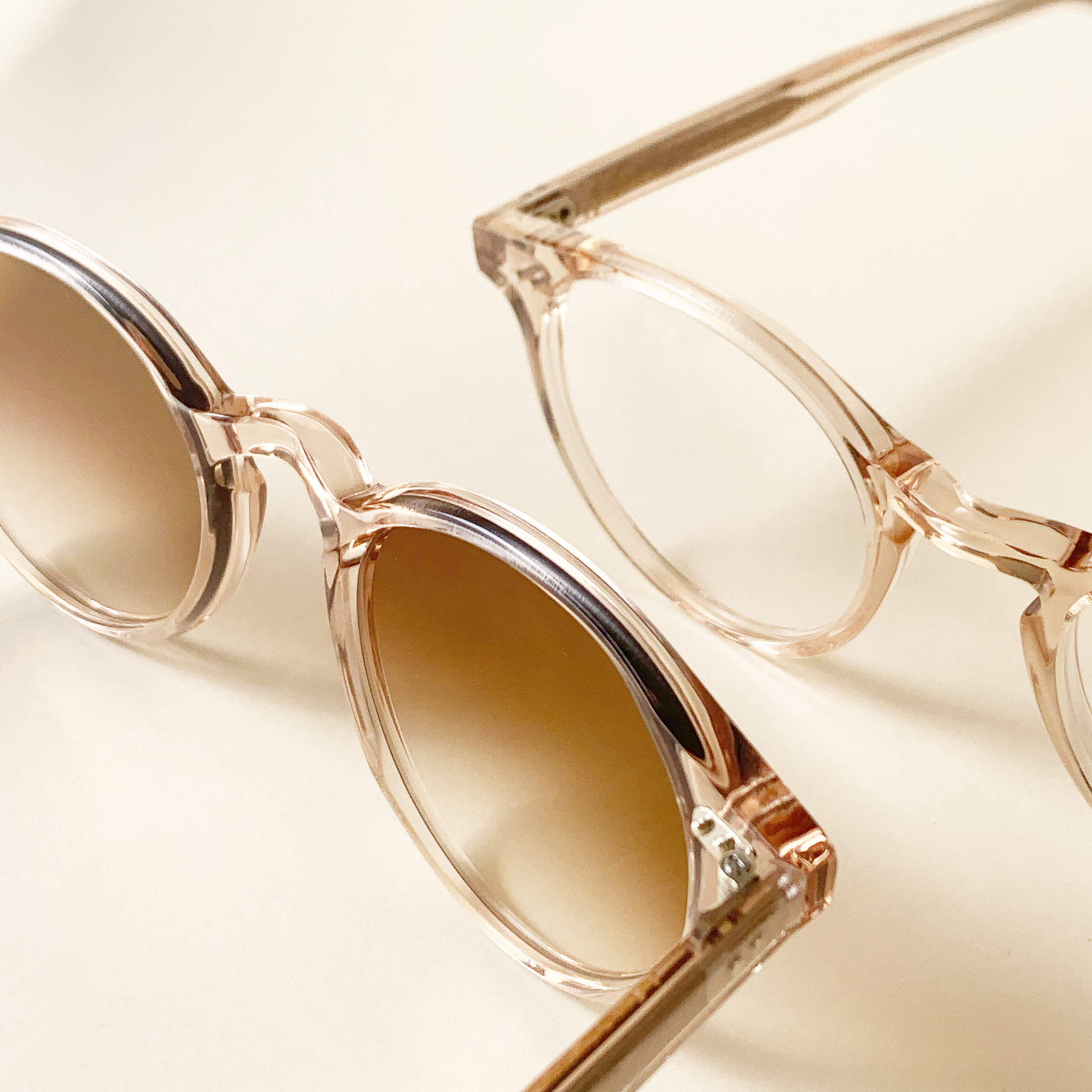 Our glasses
Sober and timeless, they reflect the elegance "à la française".
Genuine five hinges, hand riveted for strength and durability. Origin Italy
Organic sunglasses, all with anti-reflective coating inside. 100% UV, protection category 3, ideal for most sunny situations: in the city, by the sea or in the mountains. Origin Italy
Cellulose acetate. Origin Italy